AS-1250FE Dynamic Signal Acquisition Front-End
The AS-1250FE is a high performance, compact and flexible data acquisition hardware platform used by Alta Solutions' powerful machinery monitoring and analysis products.
This unit can simultaneously capture up to 40 dynamic signals using highly accurate 24-bit analog to digital converters. The AS-1250FE can be configured to have multiple phase marker inputs to tackle most multi-speed applications such as split-shaft machines or gearboxes. These phase marker inputs provide both position and speed.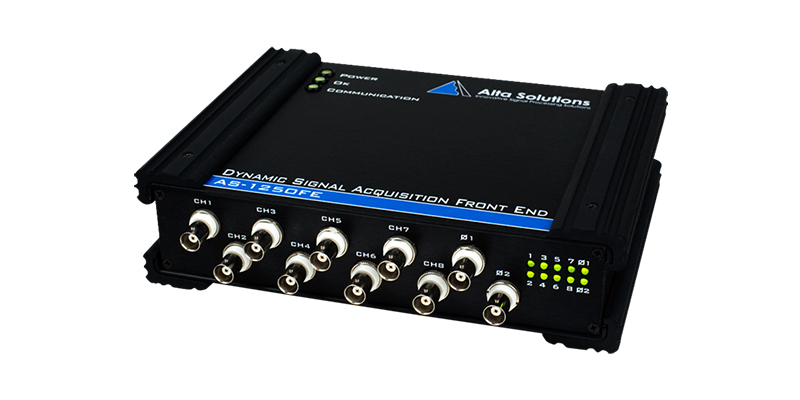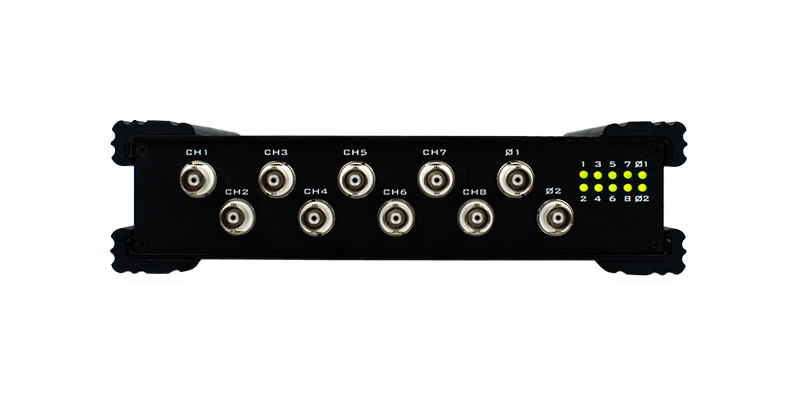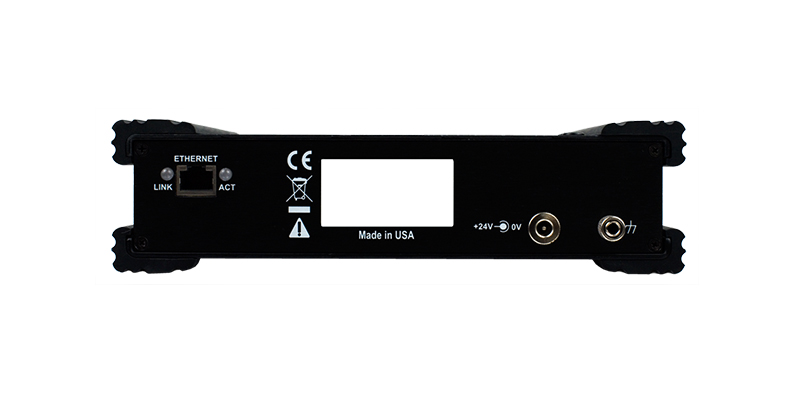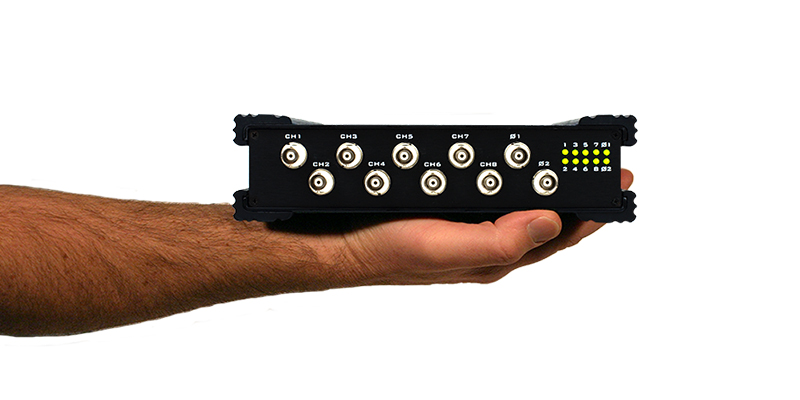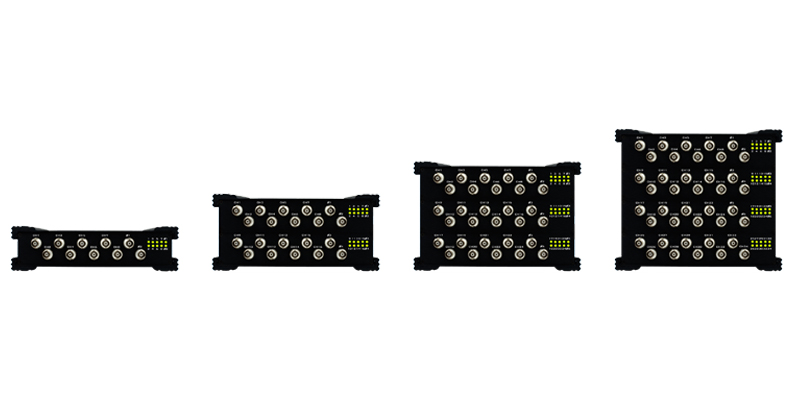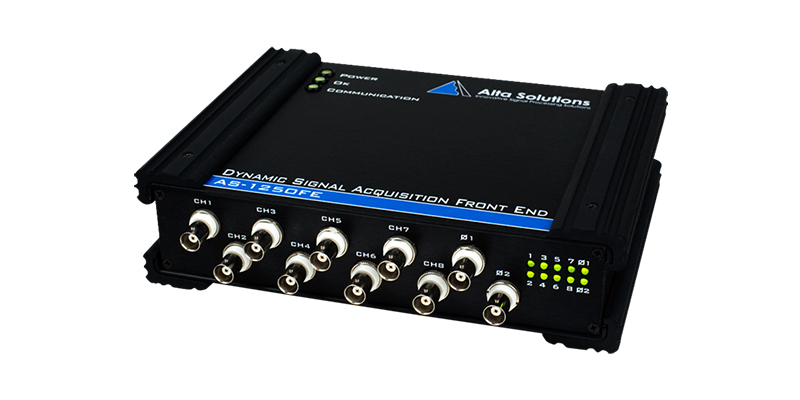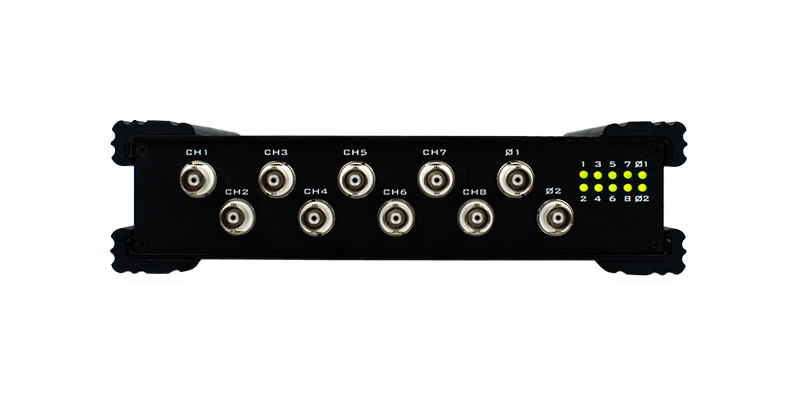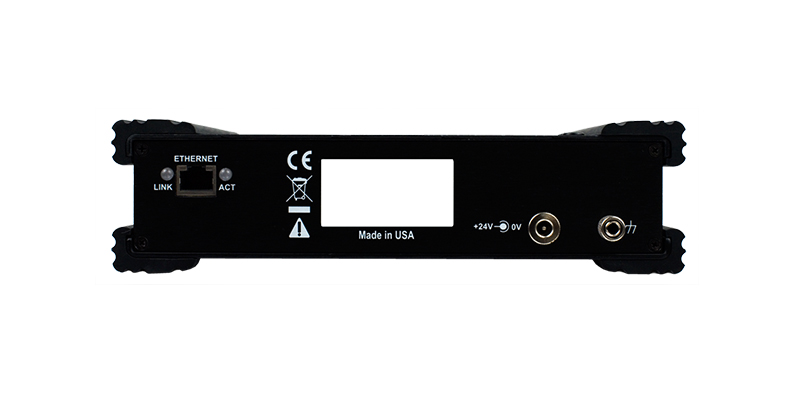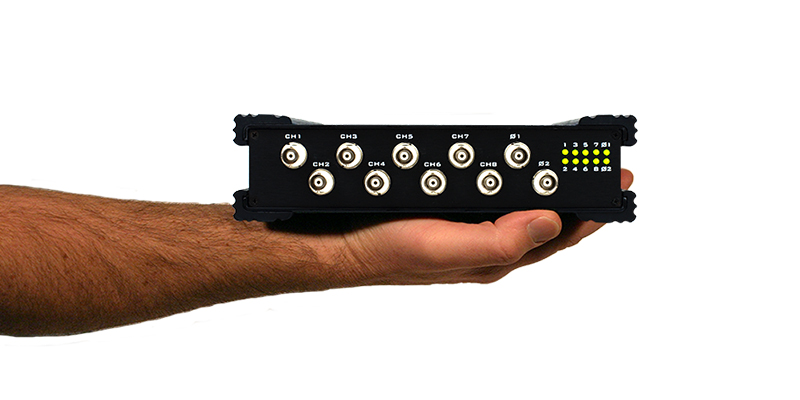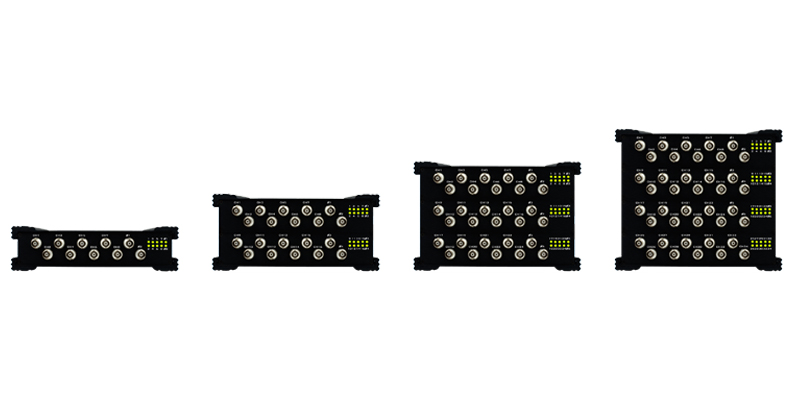 Specifically designed for industrial applications, this rugged unit can be mounted close to the machinery skid; minimizing sensor wiring, reducing ground loops, cable attenuation and cross talk. Available mounting options include DIN rail or bulkhead configurations.
The AS-1250FE communicates to the analysis PC via a standard Ethernet connection (RJ45). The hardware can be configured with an optional fiber optic Ethernet port that allows long distance transmission of data up to 2 km (1.2 miles).
This unit supports a wide range of industrial sensors, including accelerometers, displacement (proximity) probes and pressure transducers. Each channel incorporates anti-aliasing, overload protection and configurable coupling (AC, DC or IEPE).