Cooling Tower Vibration Monitoring
Cooling towers are used in a number of different industries including petroleum, chemical, and power. The main mechanical components of a cooling tower consist of a fan, motor, gearbox, and pump.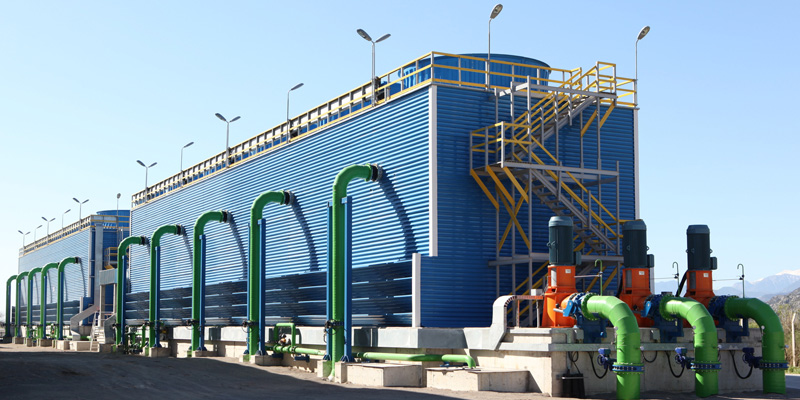 This type of machinery is typically considered to be balance-of-plant (BOP) equipment and included in a plant's preventative maintenance program. However, due to the limited and remote access of the cooling tower, traditional vibration collection and analysis is difficult.
In the past, vibration switches have been deployed to attempt to prevent catastrophic failures. However, these switches rely on overall vibration levels, which may not detect the small vibration changes caused by bearing damage, fan cracks, and gearbox wear. Also, these switches require the operator to set artificially high overall alarm limits to avoid false trips, which mask real events.
To overcome these limitations, Alta Solutions has developed the AS-320 Vibration Monitor, a cost-effective real-time cooling tower vibration protection and monitoring system. The system applies powerful digital signal processing to quickly diagnose the mechanical condition of the cooling tower's components, initiate machinery shut down, alert the operator, and supply this information to the plant's SCADA and historian systems.